Out with your luxurious "it" bag, in with hands-free, easy-to-clean bags for your new pandemic lifestyle.
I recently took a peek inside the closet where I store my handbags, looking lovingly at each like it was an old friend who had accompanied me on adventures in my pre-pandemic life. Stylish purses don't have much of a point when we're confined to our homes, and leather work totes don't serve much of a purpose when we no longer go to the office. Around the world, handbags will continue to gather dust through this strange moment in history.
But that doesn't mean bags are completely obsolete. Many of us are still looking for bags to carry on walks or to the store, packed with hand sanitizer and extra masks. It's just that our priorities have shifted. Style is not a major factor anymore. Instead, we're focused on functionality and safety. The Centers for Disease Control and Prevention has determined that the coronavirus is spread primarily through person-to-person contact, rather than through surfaces, but in the midst of a pandemic, hygiene is still top-of-mind: We want bags that are washable and don't come with complicated clasps and zippers that we have to fiddle with to find our stuff, thereby potentially spreading germs. We've scoured the market in search of bags to get us through the pandemic. Here our top six picks: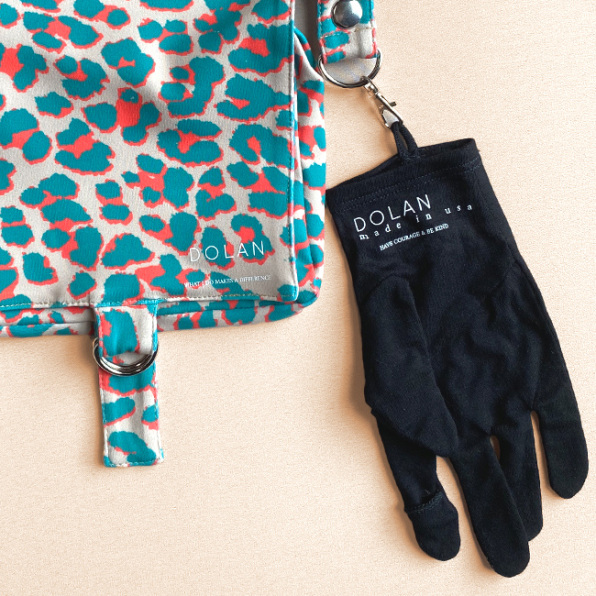 DOLAN ANTIMICROBIAL ESSENTIALS BAG
Los Angeles-brand Dolan has developed a line of "protective essentials" including bandannas, masks, and gloves to get you through this pandemic. One of the items is a carefully designed bag. It can be worn as a crossbody bag or around the waist to keep your hands free. It is made from an antimicrobial fabric finish that prevents microorganisms, including viruses, from replicating. The material can be washed, although the antimicrobial treatment will disintegrate after 25 to 30 washes. There's also a hook on the strap, so you can attach your hand sanitizer or gloves for easy access.